Dave Whitey Evans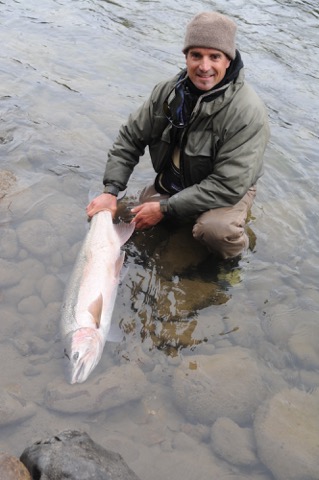 Hard to believe it's been close to 30 years guiding. I think it was 1986 when I started on the Bulkley River. As they say we have come a long way baby!
We started the Bulkley River Lodge in 2000 and have not looked back since. WOW! Time flies when you are having fun.
Since I hate the office, you will find me most days on the river trying to figure out those steelheads.
In summers, I am off leading multi-day rafting trips in some of the wildest parts of the Yukon. Tagging sharks worldwide completes the remaining space in the year.
Come and join us at Bulkley River Lodge, hope to see you soon.
cheers
Whitey
Dave(Whitey)Evans
steelheadbc.com
1-250-877-9518