David Hughes, AKA Bunky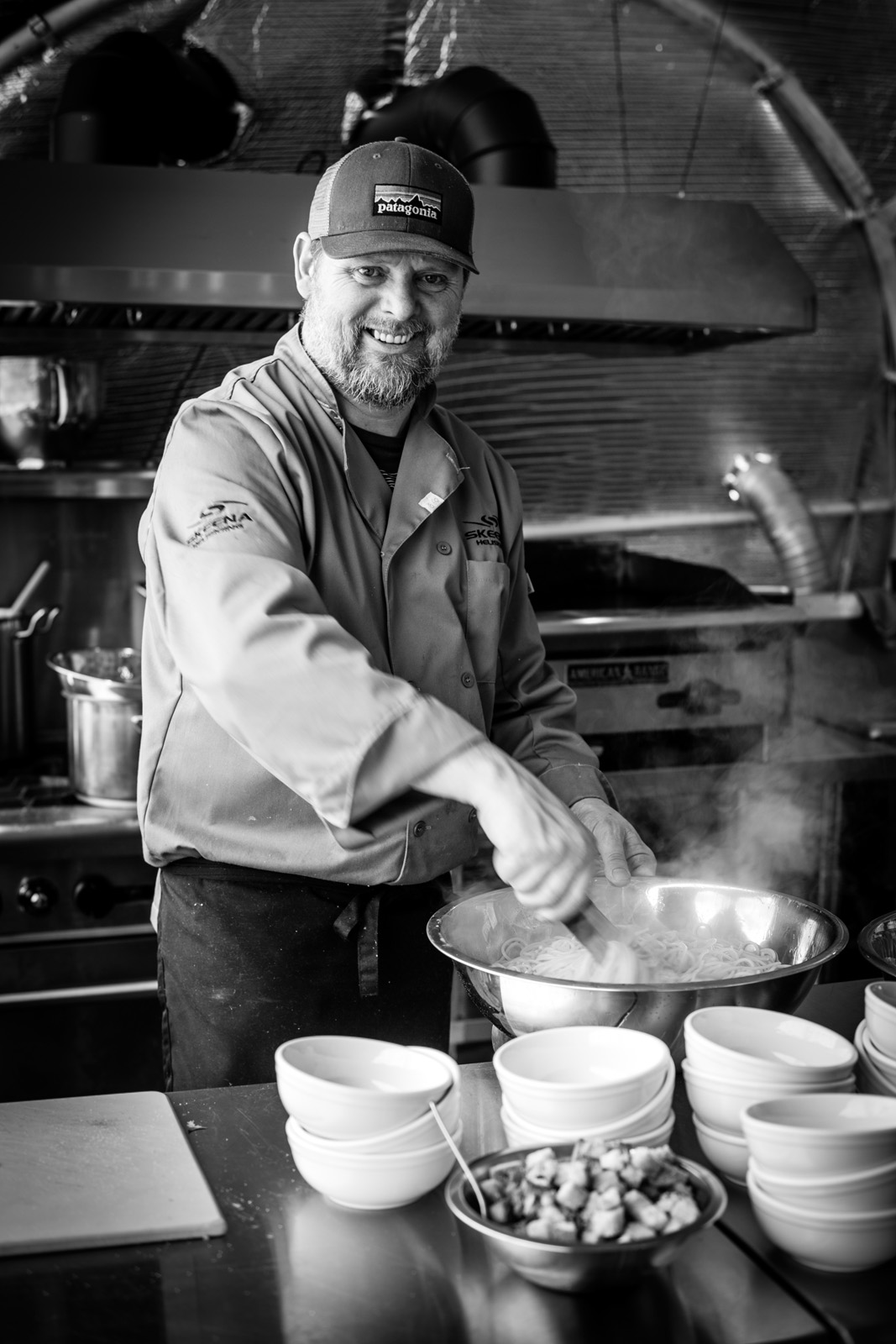 I started cooking in Whistler at Araxi's restaurant in 1986. I did this so I could work in the evening and Ski during the day. Also to get a couple of free meals. By the end of that winter I had established myself as a solid line cook.
The following winter I moved quickly through the ranks and started to fall in love with the chef lifestyle. Between 1987 and 2000 I worked at Araxi's, the Val D'isere and the Brewhouse. It was at the Val D'isere that I started my apprenticeship. I learned the French techniques for sauce making, and how to cook meat and fish properly. It was around this time that I discovered another passion... Fly fishing! I quickly got into guiding, and I never looked back.
In 1994 I started guiding with Whitey for Frontier Farwest. I have been with Whitey ever since. I also co-owned a guiding operation in Whistler. Fish guiding and cooking, as I quickly found out, is a match made in heaven. In 1999 I started cooking at Dolphins North in the summer. The skills I learned at high end restaurants, and the people skills I learned from guiding really helped me establish a solid foundation for both guiding and cooking. I have since gone on to cook at the best heli-skiing and fishing lodges in BC.
Currently, in my opinion, I work at the two most unique Heli-skiing and fishing lodges out there: Bulkley River Lodge and Skeena Heli-skiing. I have always said, don't do jobs you don't love. If you love your job, that love and pride will show in the product you produce. And believe me, I love my jobs.